Believe it or not, test prep season is upon us. With just a few adjustments to your normal LightSail reading block, you can use our platform to help students prepare for testing!
Here is a quick start guide to make your prep for test prep EASY:
 ➡ Need
differentiated texts

to practice skills?

(1) Filter your library by Lexile level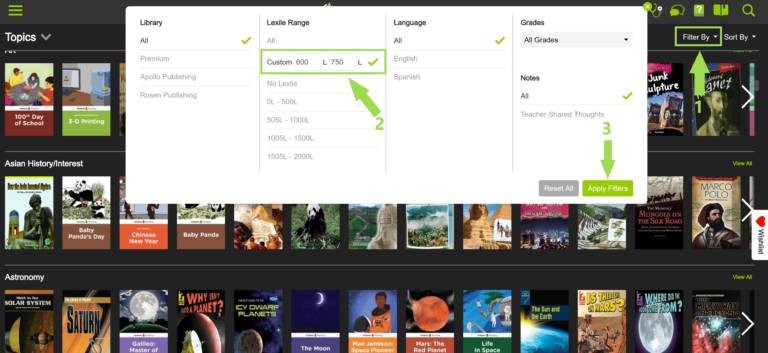 (2) Preview questions ahead of time to find books with targeted standards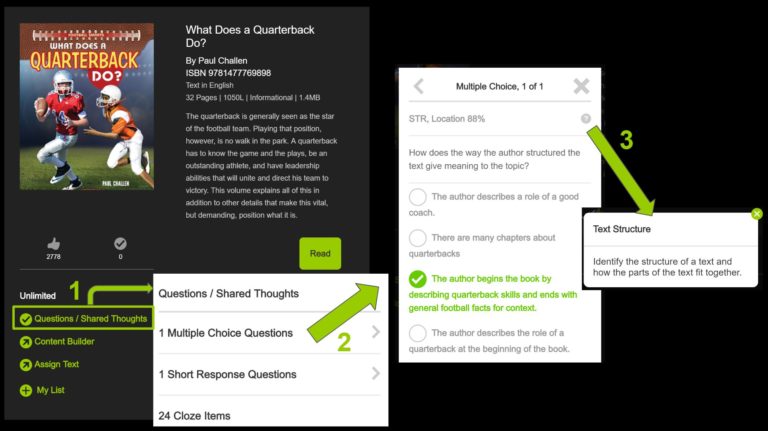 (3) Assign books to groups of students or individuals to differentiate learning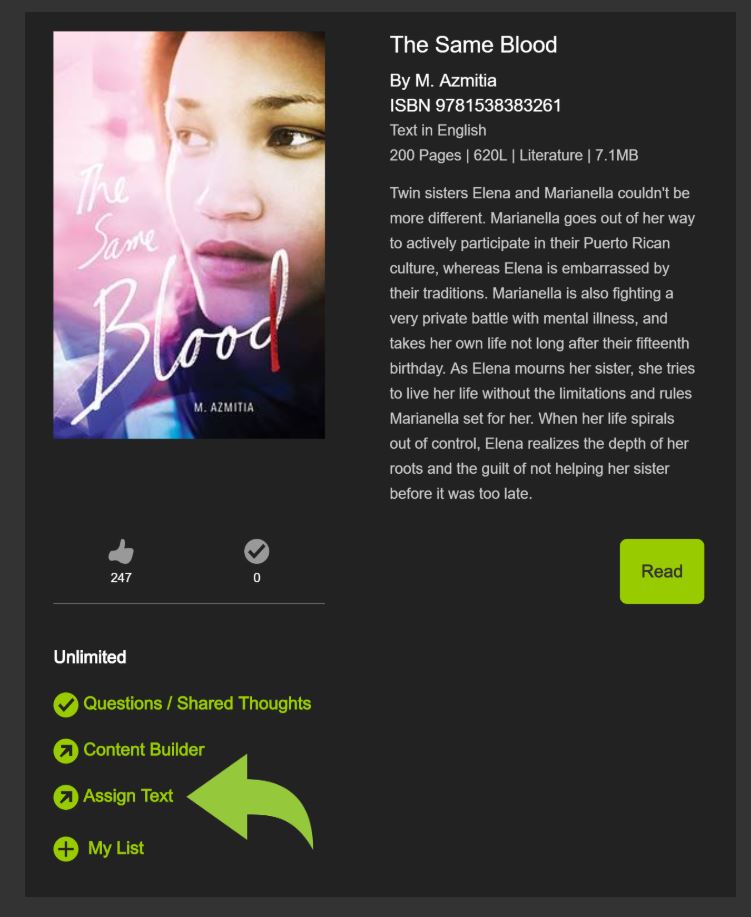 ➡ Need to
build stamina

by timing each reading session?

(1) Use the Current Status Report to build urgency in your classroom by live tracking:
Minutes read today & reading speed
Cloze & Multiple Choice Assessment Scores
Annotations created

(2) Build independence by having students track their own minutes right on their Dashboard or on their Progress page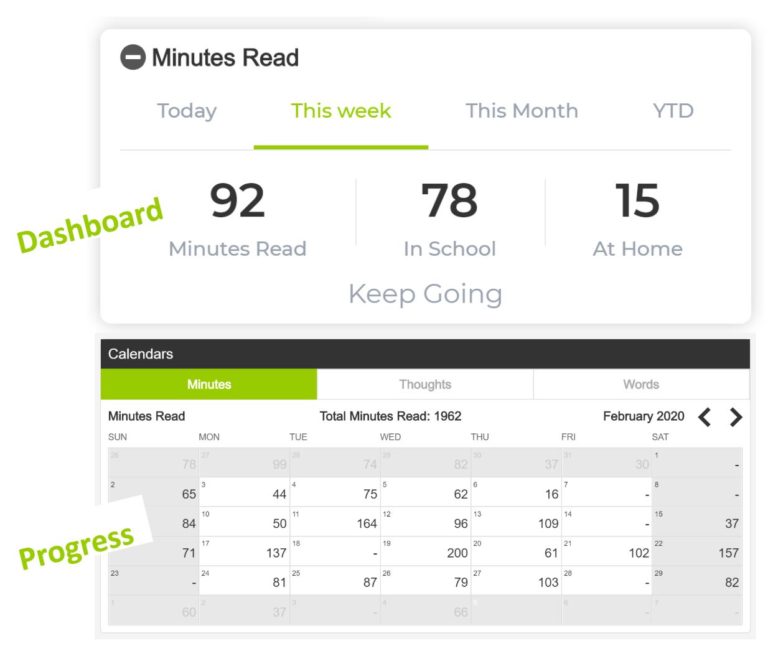 ➡ Need to strengthen students'
vocabulary

?

(1) Personalized Word Wall – use the Student Portfolio page to see personalized missed Cloze vocabulary assessments and defined words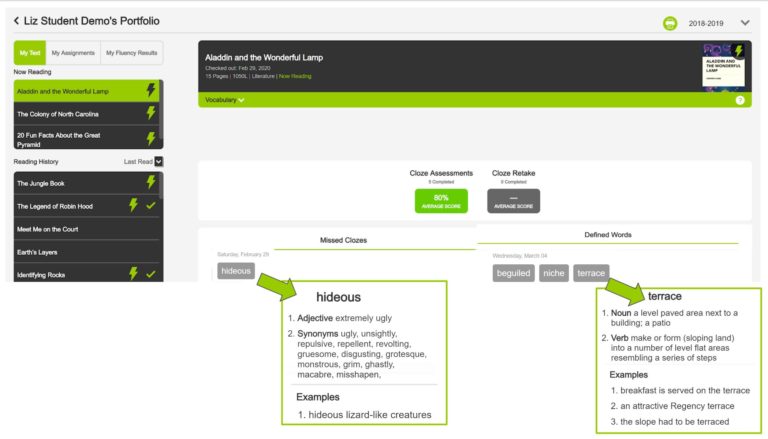 (2) Remediation – use Word Work to create vocabulary flash cards for students' missed Clozes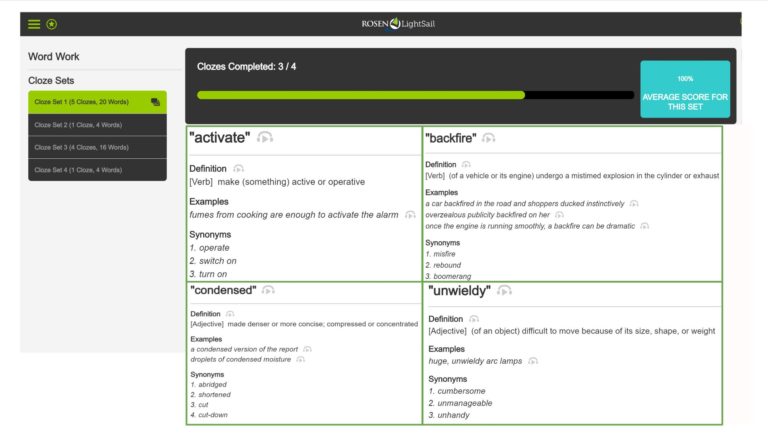 ➡ Need Multiple Choice Question practice?
(1) Connect embedded Cloze activities to MCQ test-taking strategies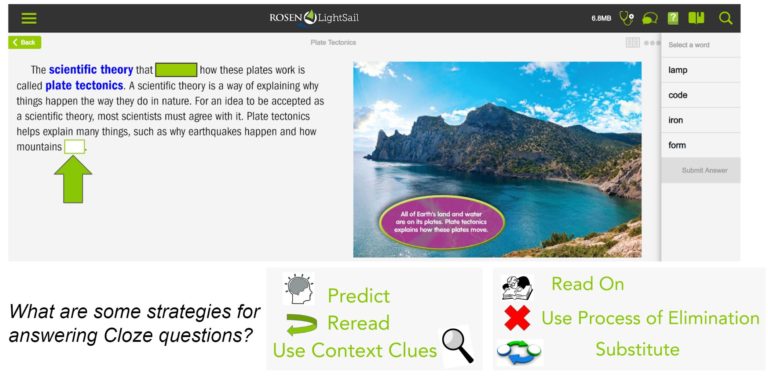 (2) Choose books with embedded Multiple Choice questions (click Questions/Shared Thoughts on the book overlay to preview embedded questions in any text)
(3) Review Multiple Choice Assessment strategies with students by leading a LightSail Themed Lesson from our Teacher Resource Website.
Strategies highlighted are:
Process of elimination
Substitution
Context Clues
Preview question before reading
➡ Need practice answering
Short Response Questions

?

(1) Assign texts that feature standard-aligned questions (click Questions/Shared Thoughts on the book overlay to preview embedded questions in any text)

(2) Use the embedded annotations tool called 'Add Thoughts' as a teacher to simulate essay questions on a test

➡ Learn how to add thoughts into any text in this tutorial video
Embed the essay prompt at the beginning of the text
Students annotate and read with purpose
Students write a response at the end of the text and the teacher gives feedback
(3) Use the Content Builder module to bring in your own texts or pull in a Rosen-LightSail text and embed your own questions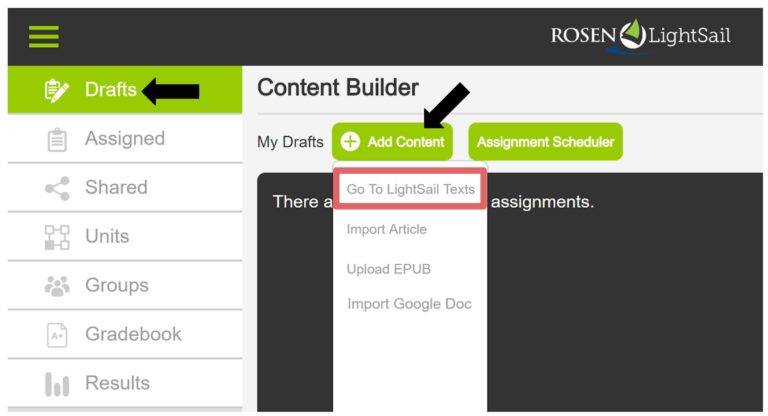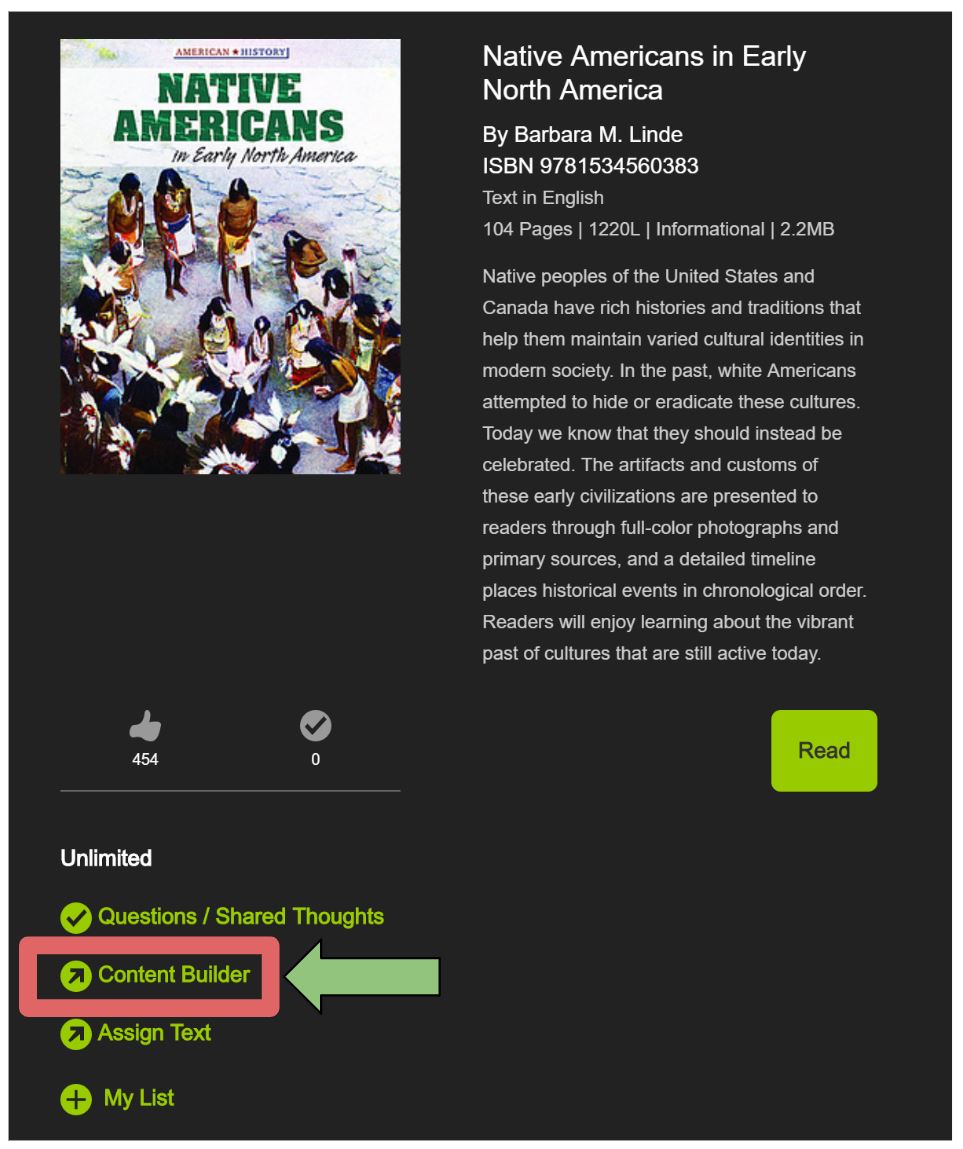 (4) Use our question stem bank from our Teacher Resource Website for help drafting standards aligned questions.
Sample question stems:
Reading Skill
Common Core Standard
Question Stem 1
Question Stem 2

Argument

RL.5 

The author's main argument is ______?

Which of the following claims are used to support the main argument of the text?

Author's Purpose

RL6

Why is paragraph ______ important to the passage?

How does the author's perspective about

_________

change from the start of the article to its conclusion? 

Inference

RL.1

Which of the following can be reasonably inferred from the passage?

Based on the information in the passage, predict what would happen…(give specific examples to support your reasoning).

Tone and Mood

Rl.4

How does the author's use of "XXX" impact (tone, mood, etc.)…?

Which of the following quotes shows where there is a change to the tone (mood, etc.) of this passage?
 ➡ Need data to Target Instruction?
(1) Find standard-aligned data on the  Student Assessment Report



(2) Target instruction on specific reading skill or state/national standard gaps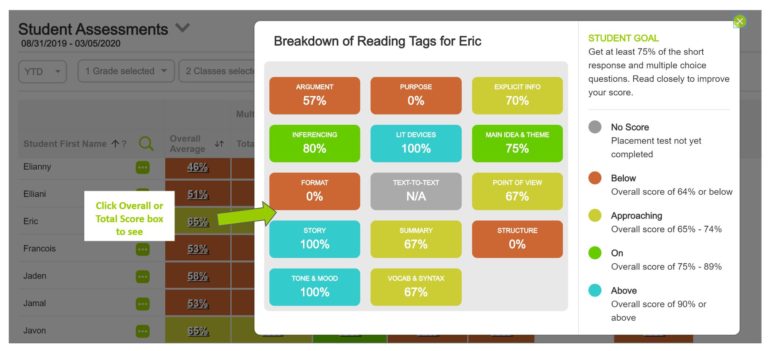 (3) See full class assessment performance averages on the Class Progress page
Interested in specifically using LightSail for building reading stamina? Check out our post about how to Cross-Train Your Brain to Build Stamina for Testing.
Visit our Teacher Resource Website to find a collection of resources you can use in your classroom. This site is password protected for customers only. Please email your LightSail Instructional Coach for the password and with any additional questions.
Don't forget we also offer a test prep workshop to help you achieve your classroom learning goals!